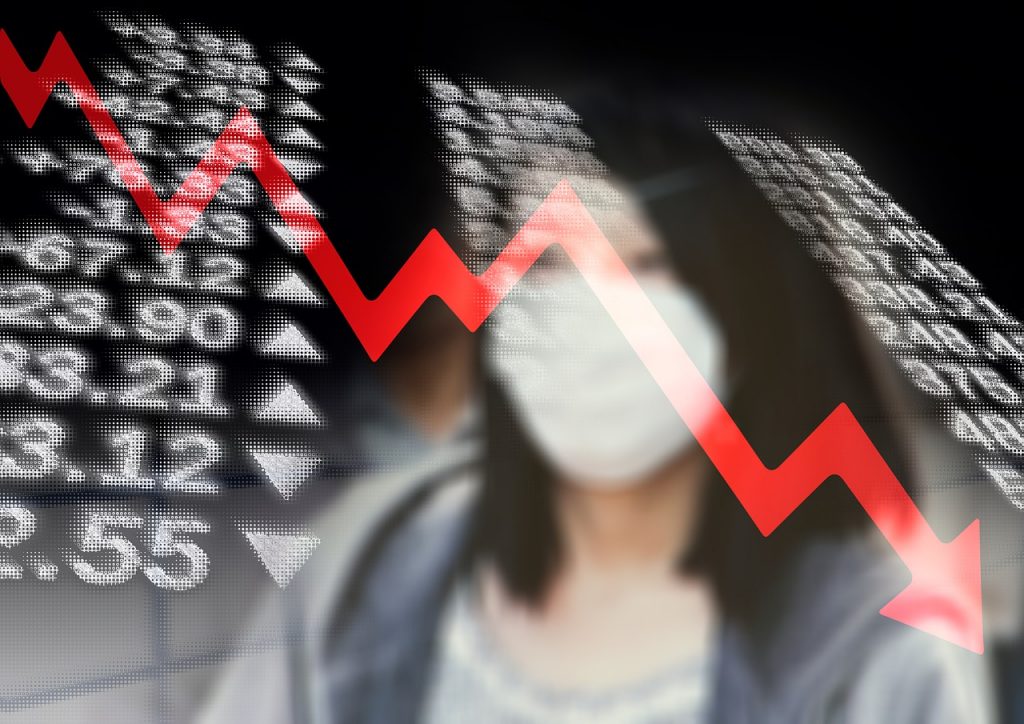 The outbreak of COVID-19 was a global pandemic that shook the very core of 'business as normal' – leaving many companies on life support. This unprecedented halt has caused quite a stir in the business world; leaving industries without a back up plan or creative adaptation to the crisis unable to support themselves and their army of workers. Some industries have also been on lockdown due to government restrictions and social-distancing regulations; prohibiting them from making use of their business facilities entirely.
While major contenders in the economic world, such as car manufacturers Nissan, restaurateur David Chang and others in a myriad of industries, have noticed closure of their places of work, leaving many unemployed, the majority of the population have felt a lot more sympathy for the smaller businesses that might not have the liquidation possibilities to come through this financial crisis.
Smaller businesses around the world may experience a financial deficit greater than that of the Great Recession, more than a decade ago or the Euro Crisis that officially ran till 2009, but played considerable damage for many years after. Finding ways to battle such moments of financial dependency takes focus, strategy and out-of-the-box thinking.
It's all about the money
Talk to any entrepreneur; their goals are usually driven by money; business deals and retaining clients. COVID-19 took its toll on the flexibility of entrepreneurs who usually scout for new talent to join their team, or hunt down their next clients with networking events and business meetings.
During this pandemic, money is even more essential; primarily to maintain the 'business ad normal' attitude and secondly to wash away the feelings of the unknown that might be lurking around the corner. Finding cash in your business might be more viable than you think; you need to look in the right places of your business and find the path forward to optimizing cash flow.
Making use of such techniques in a service-centric business all boils down to customer service improvements. Whether you're a creative agency, a freelance content writer or an online teacher; get to know what your market pool is looking for. Find ways to bring solutions to their problems with feasible solutions, offer monthly payment schemes, launch a competition to generate interest in your brand and allow your clients to feel safe in your care.
Customer Relationship Management (CRM) is your most vital tool here. This is how you can break the COVID curse on your business.
If your business setup focuses more on the product end; take it upon yourself to provide your goods in a timely manner while respecting all social distancing rules. Take a look at the Food and Beverage industry; their 'normal' was shattered instantly. When a restaurant or bar is closed down, and the people asked to stay indoors; flow of money in their direction seems awfully limited. But, there is a way; while run of the mill to some eateries, some more old-fashioned restaurant setups may think of food deliveries as revolutionary for their business.
A great majority of the world's best eateries have taken their meals way beyond their dining areas and straight to the doors of their regular patrons. Many stay-at-home citizens even tried out new places, simply because it was readily available. There's a great pool of potential; it just needs to be unlocked and marketed properly. This takes us to our next point; where creativity is your secret ingredient.
Dip into growth and innovation
Another route to take is investment in growth, development and innovation. Finding ways to increase your customer Life-Time-Value (LTV) allows for increased income from retainer clients. This will help you develop your leads into greater sources of security while providing strong and structured plans for your client pool.
For all your future endeavours, it is important to focus on business model innovation. There are three models of innovation when dealing with a business; incremental innovation, sustaining innovation and disruptive innovation. Finding out which model fits you next might take trial and error, but once you find the right strategy to your business' purpose and pair it with effective marketing techniques, you'll steadily find your way out of COVID-19's economic pitfalls.
Ultimately embracing the new normal and identifying your strengths within this newly founded way of business will set you apart from the rest. Finding ways to build your brand and stand out in the crowd of competitors is what your hard working teams do on a daily basis; the attitude now should be no different; if anything a whole lot more determined to be the prevalent leader you always aspired to be.
Keeping your company afloat is a major priority in a business person's mind. It is often the number one goal needed to maintain the lifestyles we are used to and provide jobs and opportunities for others while creating a service or product that revolutionises life. Use this time to find your new focus and develop a product or service that will take you out of the COVID-19 rut.