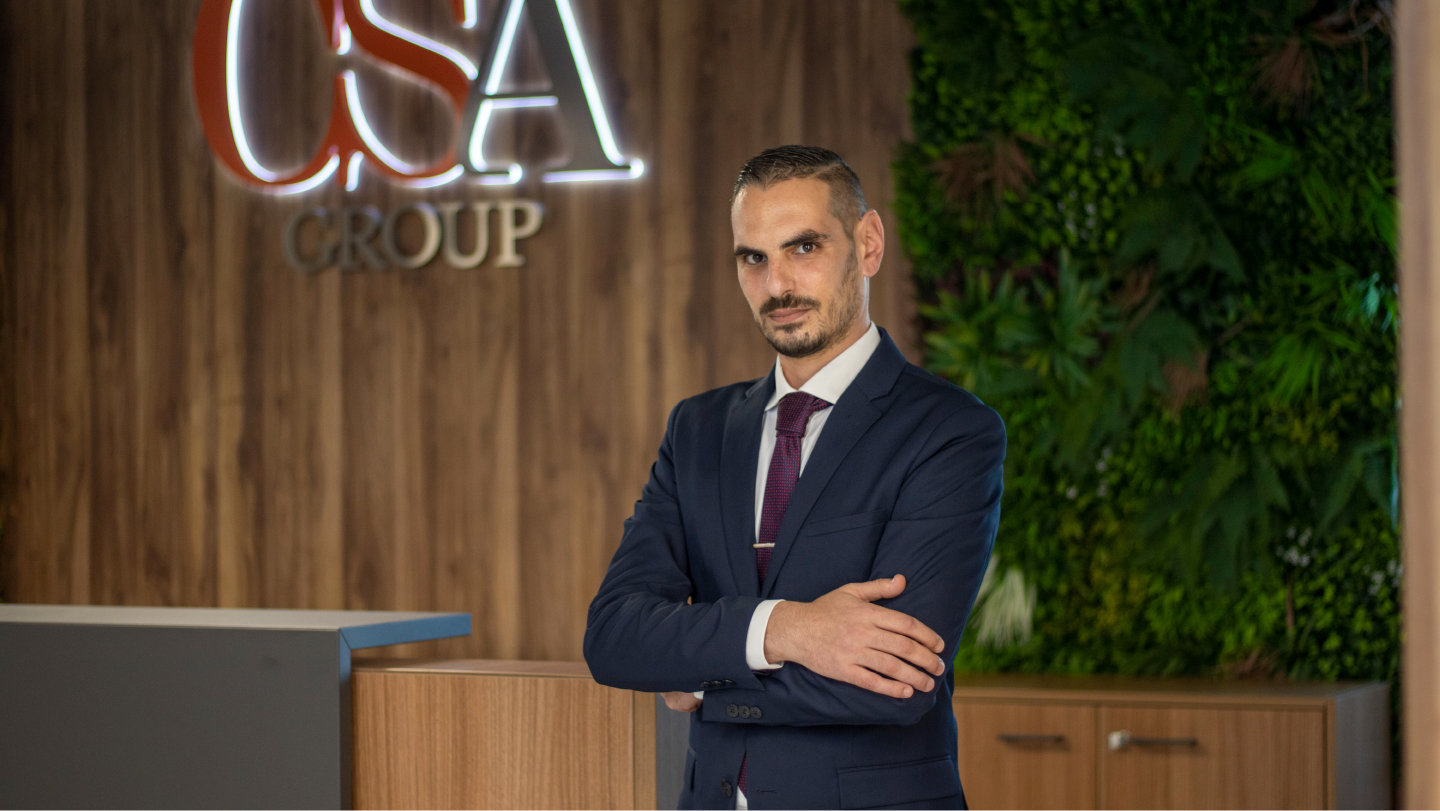 Stefan holds a Masters in Business Administration. He heads the Corporate Services Department within CSA Group, specialising in the provision of Company Setups and Commercial Structures in Malta and abroad. His responsibilities within the firm include assisting entrepreneurs seeking to set up shop in Malta.
Stefan services a diverse portfolio of international and local clients in accordance with the regulatory requirements in Malta and also sits as Director &/or Company Secretary on a number of Regulated & Non-Regulated Entities.
Stefan joined the firm in 2019 as a Senior Corporate Administrator and has since been promoted to a Manager within the same department.  Over the years, Stefan has also gained experience in various other fields, including corporate and commercial matters, AML/CFT obligations, shipping, trusts & fiduciary services and other financial services.
Prior to joining CSA Group, Stefan held positions with other reputable firms in Malta, specialising in CSP and Shipping Services where he gained valuable experience in dealing with international clients focusing on local and international Company & Maritime law.
His field of specialisations include:
Corporate Services
Financial Advisory
Mergers & Acquisitions
Re-Domiciliations
Trust & Fiduciary Services